English version
I'd like to share great news with you! Before launching the worldwide famous KENZO x H&M collection I had the chance to ask 3-3 questions from Carol Lim and Humberto Leon - the designers of KENZO; and Ann Sofie Johannson the Head of Design H&M. In the exclusive interview you'll find some interesting information and details about the brand new designer collection and collaboration with the company.  I feel so honored being the only Hungarian blogger who got this opportunity.
How to wear a KENZOxHM collection get to look?My first outfit post HERE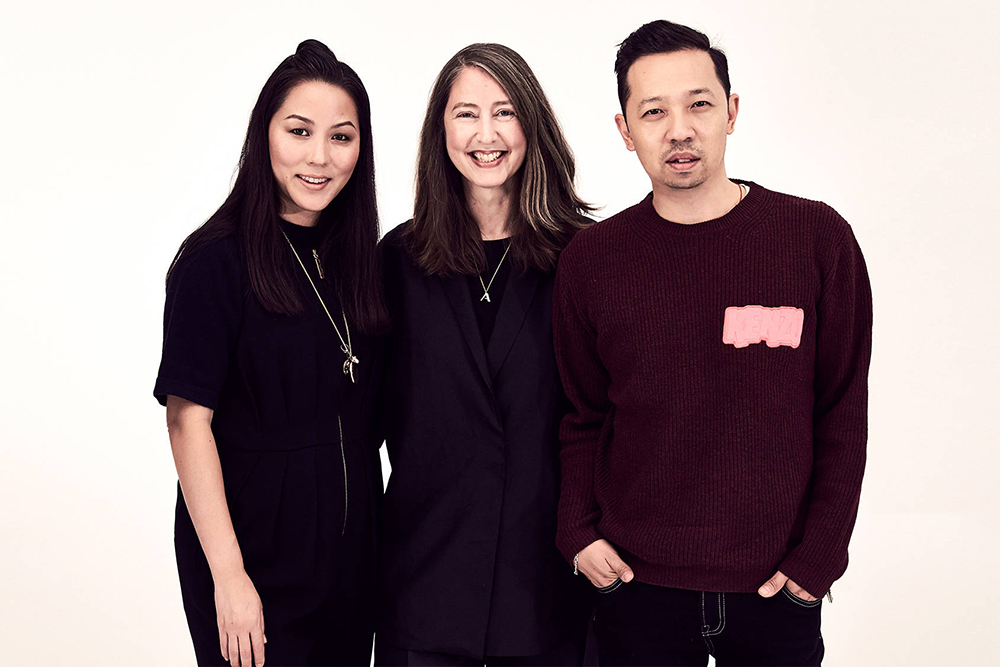 Three questions to KENZO:
1, I couldn't believe when I heard that the next collaborating partner will be my favorite fashion brand: KENZO. I've always been curious, why a designer brand decide to collaborate with H&M?
Humberto Leon: KENZO x H&M is like a three dimensional conversation between us and the founder of the brand, Kenzo Takada. We've never really played with the archives at KENZO since we became creative directors, and we thought this was the perfect opportunity to tell the story of the brand to a whole new generation. We love to collaborate, and have always done so since we started Opening Ceremony. We were so excited when H&M approached us, and can't wait to share the collection with so many people around the world.
2, Can we expect new design beside the iconic Kenzo patterns in the collection?
Carol Lim: Every single piece in the collection is a fresh design, whether it's updating a piece from the archives, or clashing together Mr Takada's world with our own. It was so much fun researching the collection in the archives, and it's amazing to see how modern his designs still look today. We picked the prints and silhouettes that we wanted to refresh, and then mixed these with our own prints and design signatures. It means that when you buy a piece from KENZO x H&M, you'll have something truly unique that will never be available anywhere else.
3, I have seen some playful, unique sweatshirts and jackets with zippers on them. Those models can be worn in different ways, even inside out. Why did you come up with such a practical solution?
HL: We believe that fashion should be playful and fun. We love it when people can experiment with their look, especially when a piece is reversible so that you can wear it in so many ways. We love the reversible kimono coat for women, or for men the reversible trench with the zip-off panel, each side with a different print. We care so much about all the details, like the zip-pulls in the shapes of tiger heads, or in the women's collection the sweet little antiqued floral buttons.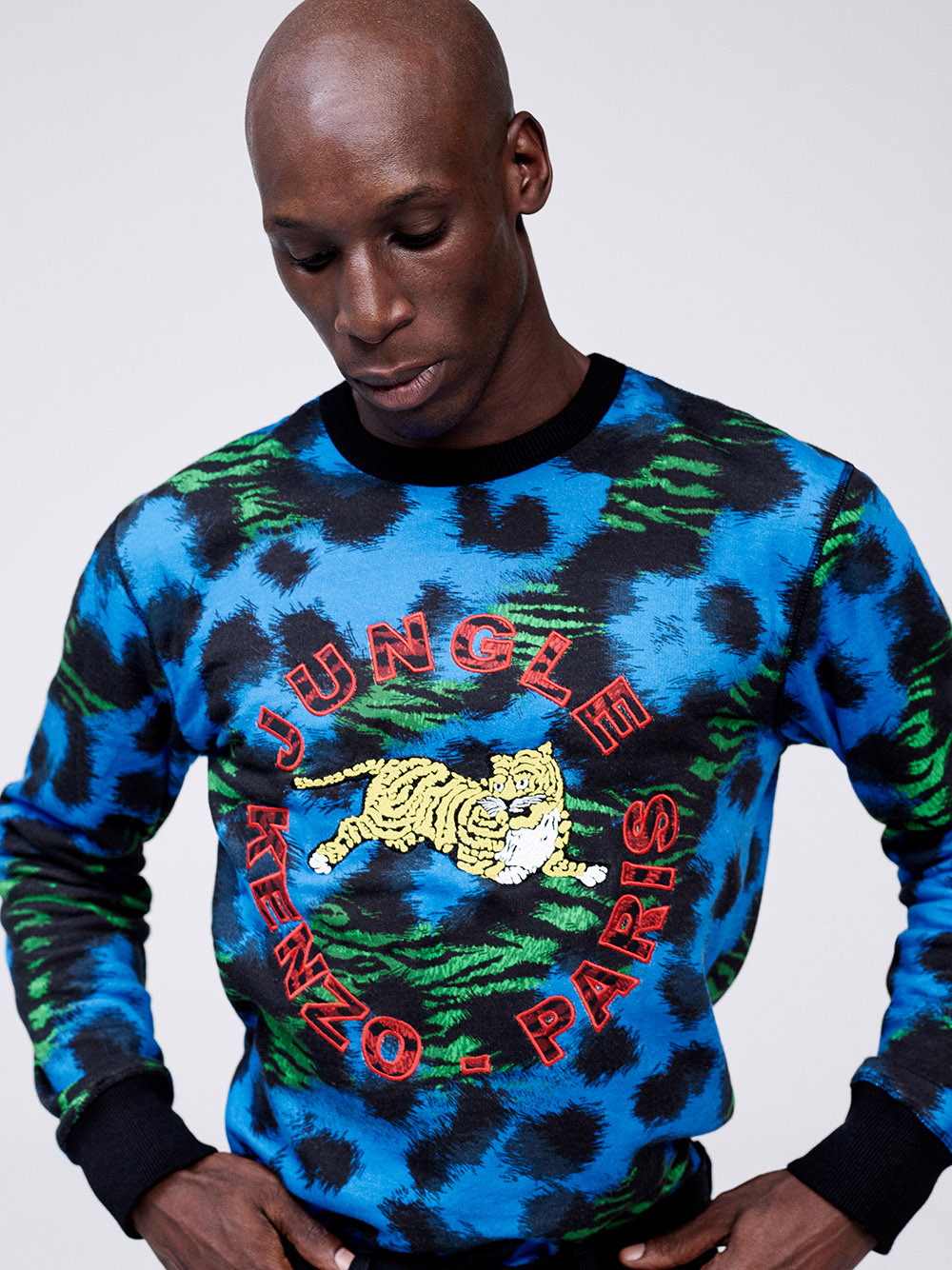 Three questions to Ann-Sofie Johansson:
1, Could you tell me how you make a decision on which designer would be the next collaborating partner? Why did you choose Kenzo this year?
We're so excited that KENZO has agreed to be our next designer collaboration. We'd been talking with KENZO for a while, and this year was perfect timing for both them and us. Since they started as creative directors, Carol and Humberto have captured the mood of a global fashion tribe who love colour, print and joyfulness in their wardrobe. They understand the attitude and energy of the street, and for KENZO x H&M we're thrilled that they've looked back to the archives for the very first time. It's a truly special collection, bringing the past together with the future.
2, What are the quality requirements when producing the clothes?
We like to challenge ourselves with everything that we do at H&M. We always want to think big and push ourselves to always make something special. It's something you can see throughout KENZO x H&M, whether it's the handcrafting on the ribbon dress, or the attention paid to the extra details, like the tiger head zipper pulls or the zig-zag frames of the sunglasses and the heels of the sock boots. We set ourselves the biggest challenge with each of our designer collaborations, and we're always so glad we did so!
3, Please describe the ideal man style according to Kenzo x H&M.
As soon as you see this collection, it makes you smile. With the collection, Carol and Humberto are giving us all permission to try something new. It's OK to clash colours and prints, and to create a look that's fun and daring. If you want, you can wear just one piece of bold colour and print to take your look to the next level. However you choose to wear KENZO x H&M, we know that everyone is going to have so much fun.
  Ha tetszett a bejegyzés követhettek  FACEBOOKon |  INSTAGRAMon|